About Us
The Yarralumla Play Station, home to the Weston Park Miniature Railway, Lake Walter Mini Golf, the YPS Lolly Shoppe and Mini Farm Friends, is an iconic business that has been operating in Canberra since 1973. YPS has undergone major transformations under new ownership and business focus; updates have been made to the existing Café, new attractions have been constructed and four historic NSW train carriages circa 1910 have been traditionally restored into three captivating function rooms and one truly unique on site amenities block!
We're nestled in a corner of Weston Park peninsula, which is complete with children's play equipment, BBQ areas, bike and horse trails, a beach area on the lake foreshore and amenities block. The park itself holds a lot of historical importance to Canberra, and is a great place to commence a walk around the lake to the Governor Generals House.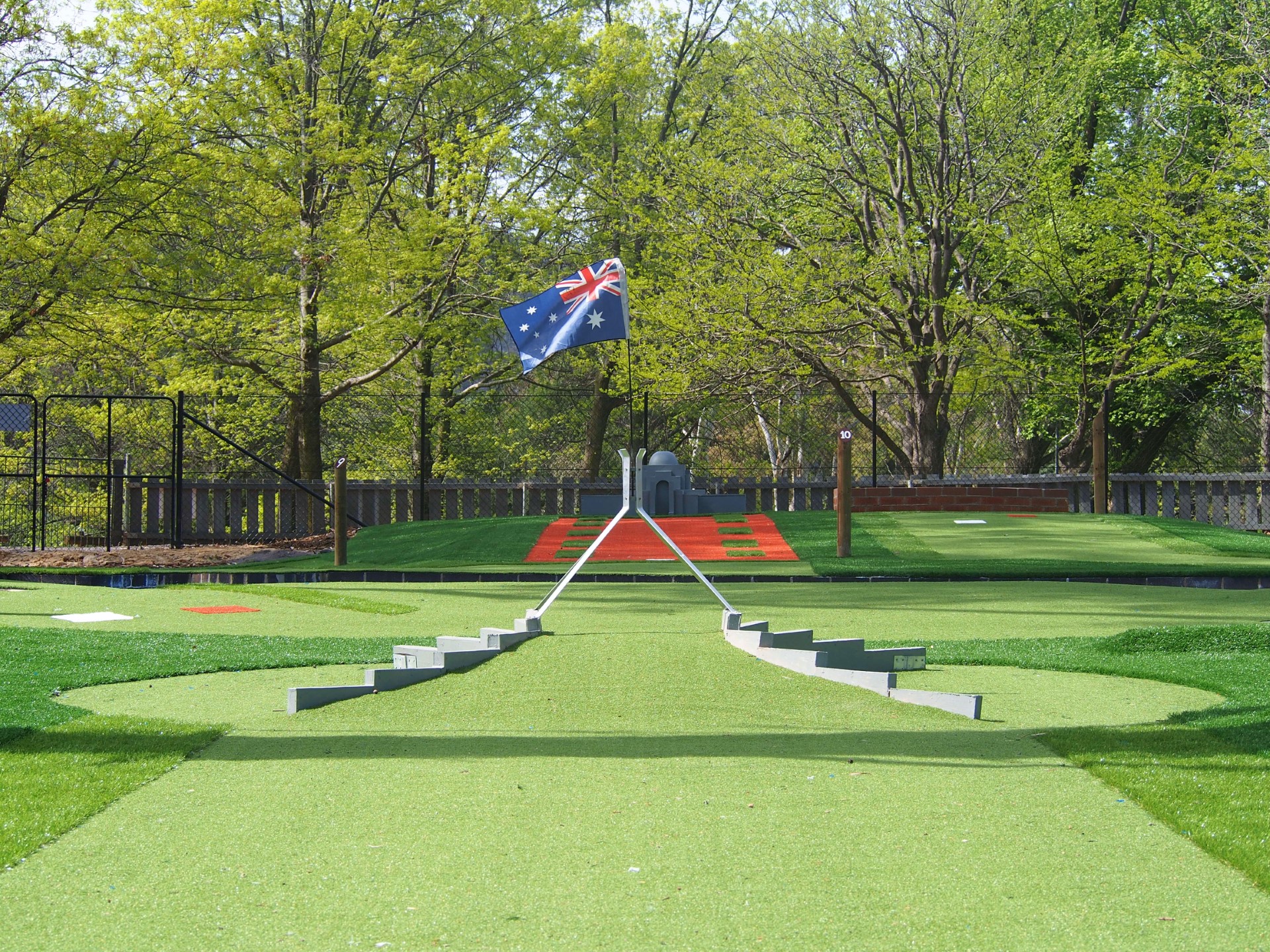 There's no age restriction for a game of golf, a ride on "Bluebell" our miniature train or a visit to our cute and cuddly farm animals. Blend this with the park location, lake views and free parking and you can get a good picture of a great day out for all ages!
Our services not only include mini golf, mini train and mini farm, we also cater birthday and function packages for old school fun on the jumping castle or exclusive historic carriage hire as a backdrop for photographers and film crew alike.
Why Our Children Need To Play
Research has shown that although some learning is best left to the primary school years, earlier education plays a huge role – with the most essential tool being play! The power of play is limitless and boosts a range of social to emotional abilities in our children.
Play not only improves social skills, problem-solving skills, empathy, imagination, curiosity and language – it is also directly linked to the development of the vestibular system. The vestibular system is a sensory system that is responsible for providing our brain with information about motion, head position, and spatial orientation; it also is involved with motor functions that allow us to keep our balance, stabilize our head and body during movement, and maintain posture. Underdevelopment or disorders within the vestibular system can cause hearing & vision problems, dizziness, vertigo and/or difficulty with concentration & memory.
With all of this in mind, encouraging our children to play can't be recommended highly enough!
Its Important For Children To Be Individual
Here at the Yarralumla Play Station, we believe strongly in bringing children out of their shells to become their own people. Some children are naturally bolder, while others tend to hang back. Introverts can be just as successful as extroverts; the real trick is allowing children to make their own decisions,. For children to come out of their shell they need to be taught confidence with encouraging examples, supportive guidance and lots of practice.
At the Yarralumla Play Station we take our role with helping children grow as individuals seriously. We aim to help the future generation become aware of a pattern by talking about it, and showing them that in groups – humans follow. We positively enforce the idea of not being a sheep in today's society and encourage them to trust their own judgement. If they ask us if something is safe for example, the best reply we could possibly give is to ask them what they think about the situation.
We believe very strongly in encouraging children to believe in themselves and to trust their own instincts. Being who we really are is the struggle we all have to master –why not master it when we're young
Community Events
Here at the Yarralumla Play Station we offer special pricing for those representing non-profit or non-commercial entities. We're happy to discuss packages for any kind of event, just drop us a line to make an enquiry. We believe very strongly in giving back to the community and supporting those who aren't able to support themselves.