Weston Park Railway EST. 1973
Departing every half hour from 10am daily, the Weston Park Railway first chugged to life in 1973 with a little red train and quickly became a favourite for children in Canberra. Over time the track was extended and changed from an oval to a figure eight, and a new train ``Bluebell`` was commissioned to be built by the Bermagui Foundary. Most recently the carriages have had canopies installed to help keep the sun and light rain at bay, and we're now working on an accessible carriage to take wheelchairs and prams!
Join us on Bluebell and you will journey past the full size 1910 carriages, Lake Walter mini golf courses, the massive anti-submarine gun from the Destroyer HMAS Vampire, then on through the 'scary' tunnel and into the Pine forest to have a wave at our animal farm friends. Who knows what else you will see! For a special experience why not include a farm stop, where you can get off the train and meander around for as long as you like, getting up close and personal with our Farm Friends.
Children under 5 must have an accompanying adult & babies 12 months or under ride for free. The last train leaves half an hour before closing time and the last farm visit train an hour before close. Please note we do not allow outside food or drink on the train or at the farm. For your own safety please keep all body parts inside the carriage at all times!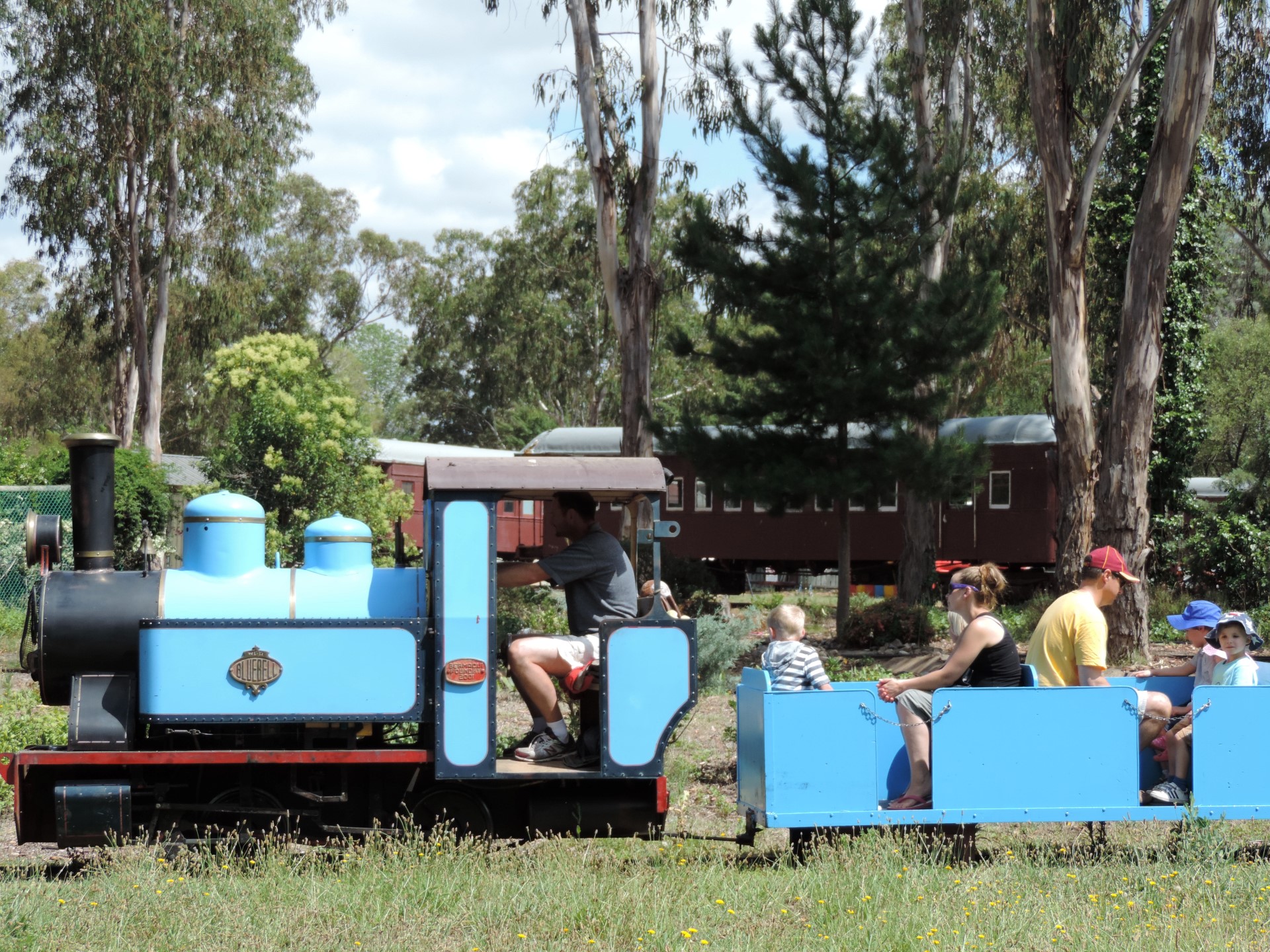 Weston Park Railway Ticket Pricing
Single Passenger Ticket (All Ages) – $6 ea
Ten or more Tickets purchased by the same person – $5 ea
Adult Train ride with Farm Friends Stop – $16 ea
Child Train ride with Farm Friends Stop – $14 ea
Duration: Approx 10 Minutes
*Please Note: The train schedule is subject to weather condition.  If rain or wind imposes a safety risk our staff reserves the right to postpone departure until a safer time.